Using a Virtual Design Team for Interior Design and Home Plan Design
Having the ability to effectively communicate and connect virtually is key at times.  Our lives were hectic and busy even before the covid 19 pandemic, that rocked our world.  At Create Home, Create Design Build and Create Interior Design, we have been fortunate virtual design has been part of our new business so we adapted quickly.
I still remember the first home I designed, with virtual contact.  Almost ten years ago, I received a call from a doctor and his wife who were relocating to the Twin Cities from the east coast.  They went through a home I designed and asked us to design a home for them.  We had only two face to face visits and designed their entire home via Skype.  I guess that dates me…Ha!
Since then, I've been looking for ways to improve technology to convey design concepts, home plans and the selection process.  We certainly have evolved.  Now we can design a home from anywhere and prepare construction documents and complete all the selections and interiors with a client virtually.  Design has come a long way from simple floor plans and CAD drawings.  Now, we illustrate homes in 3D and walk through them, and we can show clients their selections and art furnishings and accessories in rooms using Photo Realistic Rendering.  It really does look like a photograph.  The detail we achieve is amazing.   The photos shown here are photo realistic renderings of spaces from Create Home – Create Design Build home plans and Create Home Collections furnishings.
Virtual Design Packages – Exterior Selections and Exterior Home Rendering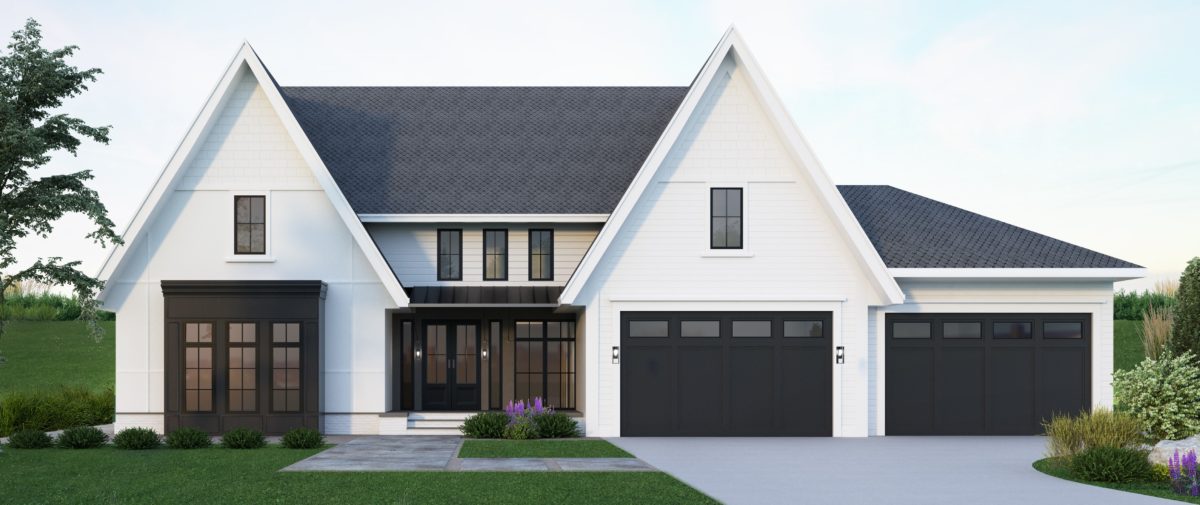 At Create Home – Create Interior Design and Create Design Build, we offer Virtual Design Packages for Exterior Selections and Renderings and Interior Design Packages which includes  – home styling – space planning, color pallet and paint consultations, art, furnishings and accessory selections, and renderings of your finished space.   We also customize packages depending on clients needs and scope of project.
Virtual Interior Design Packages – Interior Home Styling
If you are looking for virtual design assistance, you can expect to pay anywhere from $500 – $1000 per room from reputable design firms, so do your homework and carefully review everything they provide.  Photo realistic rendering is usually an add-0n.
I encourage you to consider using architects, builders and designers that use technology to help communicate from anywhere and that can illustrate your home plans and interior spaces in elaborate detail.  – CAD, 2D and 3D floorplans.  Virtual Design involves strong communication, technology and detailed specifications, and illustrations of items.  Some companies take that a step further and offer photo realistic renderings of your selections in your finished space, which provide you the confidence that your desired vision is achieved.
Don't let the price tag scare you.  You can get design time, professional advice, curated goods, home styling, and illustration that show how you pull it all together.  With an excellent virtual designer you often get far more information then some design firms provide even when you meet face to face.
We enjoy designing with you  both in person and virtually, if you're interested in speaking with one of our designers, give us a call.  We'd love to help!